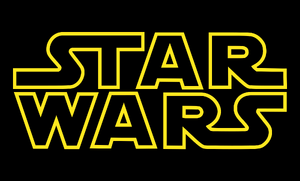 Star Wars is one of the most recognizable and most popular franchises in the world. In case you're unfamiliar with it, it's a parody of a bunch of sci-fi and fantasy movies that came out in the 50s & 60s. There are currently seven movies in the franchise.
History
Star Wars was created by a guy named Jorge Lucas who wanted to rip off his favorite movies and serials from his childhood. Lucas began production on his new series which took heavy inspiration from Flash Gordon, Akira Kurosawa movies and John Wayne movies.
Films
Original Trilogy
Prequel Trilogy
The worst Babylon 5 episode ever made.
Michael Bay's Pearl Harbor IN SPACE!!!
The goldmine of so many memes.
Sequel Trilogy
The one that ripped off the one that ripped off an Akira Kurosawa classic.
The one that turned the franchise's lore upside down.
Spin-offs
The Holiday Special
More of the cute savages, because you loved them so much.
Oh, that still wasn't enough of 'em? HERE'S MORE!
The one that ripped off Halo: Reach.
The one you didn't see.